DeliVita Pizza Ovens
Delivita Pizza Oven
In one sentence: If you are big on pizzas, you'll know that only a wood-fired pizza oven can give authentic results. Mozzarella, Flames, Theatre… A wood-fired pizza oven gives an incredibly authentic result, every time. Coupled with your favorite Prosecco, what more could you want?  More prosecco?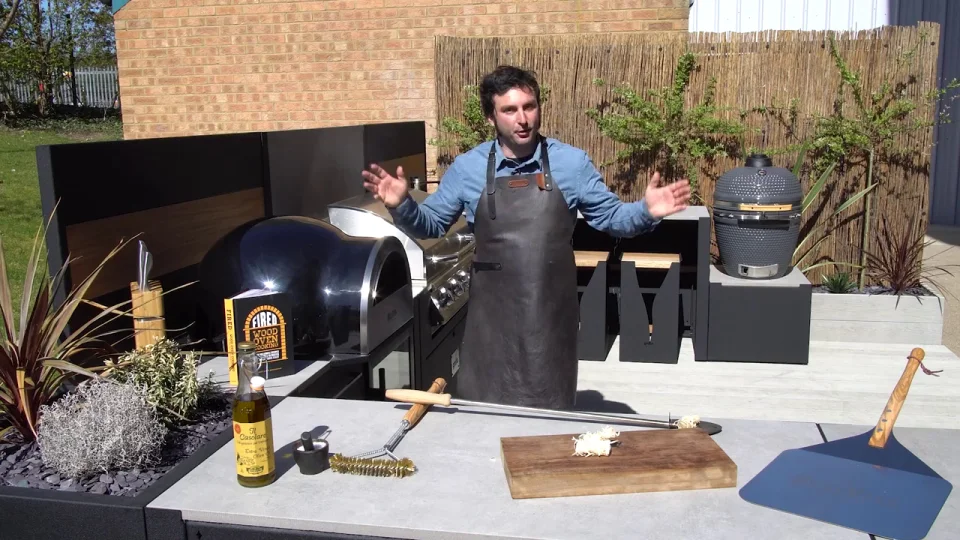 Italian designed. Yorkshire made.
Perfect for families, foodies and fire lovers. The DeliVita Wood-Fired Pizza Oven is handmade in Yorkshire and punches well above its weight: it's ready to cook in just 25 minutes, and can cook a large pizza in just 90 seconds. Constructed using traditional materials, it produces an authentic wood-fired result; a small slice of Italy, in the comfort of your own back garden.
Tardis
As with the famous police box, don't be deceived by Delivita's size… You can fit a large pizza into this oven, and if you're cooking one pizza every 90 seconds, this is more than enough to feed the whole party.
Pizzas: The Easy Choice for Everyone
Authentic Italian wood-fired pizza is something we tend to look on as an unattainable life skill. Not so, according to Delivita and their flamboyant pizzaiolo, Marco Biasetti. He says pizzas are a great way to get the kids (and the whole party) involved in the cooking. Delivita's order-online fresh dough and Marco's easy dough-stretching technique take the challenging part out of it. Then it's just a case of mastering the wood-fired oven – a simple task if you follow Marco's video tutorials. And if you get it too hot and burn the first pizza? Marco still does that sometimes. He calls it a 'sacrificial pizza'. Worth the sacrifice!
Comes With Everything You Need
If you order your Delivita through us it comes with all the Delivita accessories you need to get started. Pizza Peel, Prodder and Blower, Oven Brush, Unique Double-Handled Pizza Cutter, Dough Scraper (all olive-wood handled), Taster Wood Pack, Organic Dough Vouchers, and an All-Weather Cover.
Where Can I Place It?

This wood-fired oven can be placed on any Vantage kitchen cabinet, bar, bar table, or fridge cabinet. As the pizza oven is a little larger than the width of the worktop, we supply it with a sleek coated steel support plate. Alternatively, you can place it in the corner of an L-shape kitchen without using the support plate. It can be placed in front of any Feature Wall. However we suggest you avoid placing it in front of a Shelf Feature Wall – whilst the pizza oven will fit, we think it looks unusual so close to the shelf.
Complements Any Outdoor Kitchen
A pizza oven is a perfect fit for an outdoor kitchen: "The oven fits in with the kitchen; it's not a grill, it's not a kamado, but this is a piece of kit which complements the rest of the equipment you have." And it's not just for pizza! You can cook anything in a Delivita. So throw caution into the woodsmoke-scented wind and let your inner pizzaiolo take the peel.
Delivita Pro This is how the Flue and rain cap looks like
Filters